Trustees
MEI is managed by our Board of Trustees and is governed according to our Memorandum and Articles of Association
Each year we hold an Annual General Meeting (AGM). The minutes of MEI's 2022 AGM were approved at the 2023 AGM. Draft minutes of MEI's 2023 AGM are pending approval at the 2024 AGM.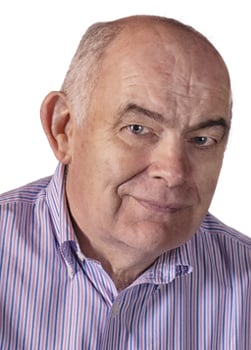 Peter Anscombe
Peter became an MEI Trustee in January 2021. He has served as a trustee for a number of charities over a 25 year period.
Peter is retired, having spent a long career in the Insurance and Risk Management sector. He has operated at Managing Director level for the UK business of a major global consultancy firm.
Peter holds post graduate qualifications in management and marketing, alongside a Master's degree from the University of Portsmouth Business School.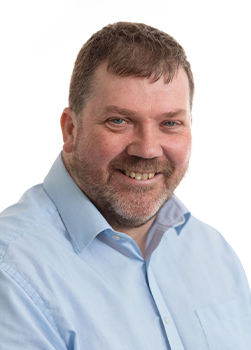 David Bedford
David has been a trustee of MEI since March 2018. He is Chair of the Curriculum Committee and a member of the Contracts Committee and Finance, Audit and Risk Committee.
David has an undergraduate degree in Mathematics and Economics, a masters in Economics and a PhD in Combinatorics. in 1992, following two years as a lecturer in Statistics and Operational Research at the University of Essex he moved to Keele University to take up a lectureship in Pure Mathematics. He stayed at Keele until taking early retirement in June 2020.
David's involvement with MEI began in 2006 when he set up and managed the Keele Further Maths Centre as part of the Further Mathematics Network. He has contributed numerous sessions at the MEI Conference including a plenary in 2015.
David continues to be active in maths education at a local and national level. He is a member of the Stoke Mathematics Excellence Partnership, an assessment specialist for Cambridge Assessment and a textbook author.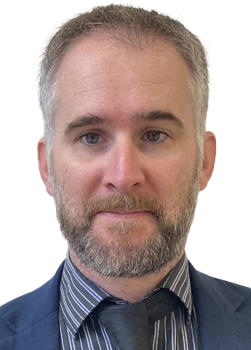 James Coughlan
James became an MEI trustee in July 2022. He is a link trustee for Student Engagement.
James is a Teacher of Mathematics and Principal at Bishop Challoner Catholic College in Birmingham. James completed his undergraduate degree and masters in mathematics at the University of Warwick before completing his PhD at the University of Bath.
James is also the Senior Lead for the Central Maths Hub which serves schools across Birmingham, Sandwell and Dudley.
He is passionate about maths education and has a keen interest in the use of technology to enhance teaching and learning. James firmly believes that all young people deserve the very best maths education and is committed to working with young people from a wide range of backgrounds to promote a love for the subject.
He is married with four children and loves nothing more than watching Liverpool and visiting Ireland.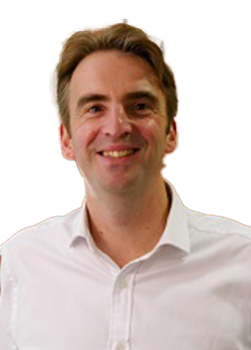 David Hancox
David has served as an MEI Trustee since March 2023. He is the Finance Trustee and also chair of the Finance, Audit and Risk Committee and member of the Contracts Committee.
David is a qualified chartered accountant with a degree in mechanical engineering. He is currently the Chief Operating Officer and partner at a firm of civil and structural consulting engineers, having previously worked for a range of blue chip and SME businesses in financial, commercial and operational leadership roles.
He is passionate about ensuring the next generation of school leavers possess the maths, numeracy and data skills to enable them to succeed in their future careers and lives.
He has been a primary school governor and finance committee member of a multi-academy trust for over 10 years and is also the chair and trustee of a local educational charity.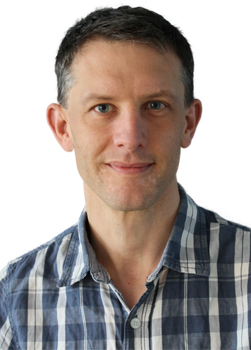 Tim Jay
Tim became an MEI trustee in August 2021. He is a link trustee for Teacher Support.
Tim is Professor of Psychology of Education and Head of Department in the Mathematics Education Centre, Loughborough University. Before this he was a Reader and then Professor of Psychology of Education at Sheffield Hallam University and Lecturer and Senior Lecturer in the School of Education, University of Bristol. Tim trained and worked as a secondary mathematics teacher before returning to an academic career.
Tim's work in mathematics education involves use of design research methods to develop tools and resources for the teaching and learning of mathematics. His work also has a focus on the communication of research to teachers and on translational research in education. Some of this work uses participatory design methods with teachers, where Tim works with teachers over a period of time to develop their own interventions on the basis of educational research.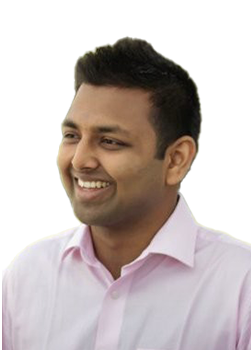 Mridul Khariwal
Mridul became a trustee of MEI in March 2023 and is a member of the Finance, Audit and Risk Committee and the Board Recruitment and Development Committee.
Mridul is an experienced accountant and auditor and has extensive expertise in the not for profit and volunteering sector and is leading the Audit department at Macalvins.
He is also passionate about technology and was a cofounder in a mobile technology startup.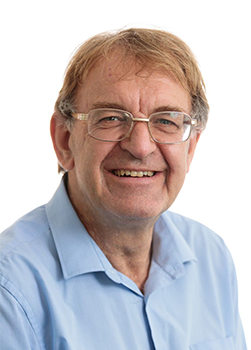 Steven Labedz
Steven has been a trustee at MEI since September 2017. He serves on the Board Recruitment and Development Committee the Remuneration and Workforce Committee and the Contracts Committee. He sits on the MEI/Tribal Management Board and on the Task and Finish Group reviewing board governance.  He also leads on safeguarding for the board. 
He has recently retired as Executive Headteacher and CEO of Salterns Academy Trust, a small multi-academy trust based in Portsmouth, following a 40-year career in education, during which he planned and opened two new schools and a University Technical College. 
Steven's association with MEI started when he was the Senior Lead for one of the four original Maths Hubs. This, together with his work chairing the board of the Portsmouth Education Partnership and sitting on the board of "Shaping Portsmouth", an alliance of businesses wishing to make a difference in the city, has made him passionate about improving maths education so as to improve so many youngster's life chances. 
 He is an accredited trainer for the Institute of Education and has worked as a coach and mentor for the National College of Teaching and Leadership.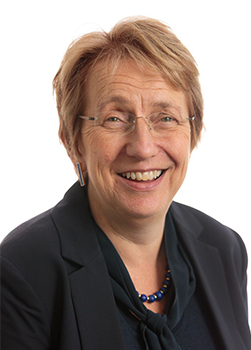 Vicky Pope
Chair of MEI
Vicky Pope has been Chair of MEI since September 2019. She is also on the Contracts, Remuneration, Board Recruitment and Development committees and a Task and Finish Group reviewing board governance.
She had a long and varied career in the Met Office and worked for many years on climate change. She led the development of some of the best climate models in the world and later ran the Met Office Hadley Centre Climate Programme, acting as the interface between scientists and government and other key stakeholders including the media. Her last role was Head of Science and Technology Futures and member of the Met Office Government Services Senior Management Board.
Vicky is now an honorary Professor at the Science Technology Engineering and Public Policy Institute at University College London and is developing a portfolio career as a non-executive director and consultant. She is an independent member of one of the Boards supporting Welsh government. She is also a Trustee of BRE Trust (Building Research Establishment), the Devon Wildlife Trust and In2ScienceUK. She is a member of the ERSRC Science Advisory Team for Mathematics. Vicky is also joint Editor in Chief of Climate Resilience and Sustainability.
Vicky is passionate about enabling informed choices to be made about the future of the environment and sees improved literacy in science and maths as being central to this.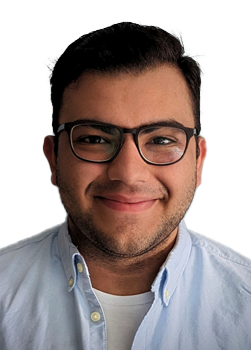 Hashim Ramzan
Hashim became a Young Trustee and Director at MEI in July 2022. Hashim will support MEI and its community by serving as a Link Trustee for Student Engagement.
Hashim is a Group Technology Change Degree Apprentice at Royal London working towards a degree in Digital & Technology Solutions at The Manchester Metropolitan University, specialising in Data Analytics. The apprenticeship scheme is diverse and allows him to move across different departments within IT, thus creating a structured approach that provides an in-depth understanding of each area of the business while affording sufficient time to participate in the breadth of work undertaken.
Hashim has been a member of the Scouts Association for over ten years, allowing him to participate and experience new and exciting adventures. These adventures have been exhilarating and rewarding, allowing him to grow, learn and strengthen his skills. He continues to volunteer to ensure that young people experience and benefit from those same adventures that helped shape him.
As a Young Trustee and Director at MEI, Hashim will exploit his creative and professional strengths for MEI through mentored training, appraisal, and a positive environment.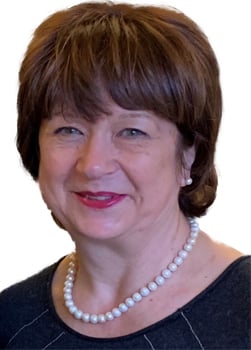 Serena Tierney
Serena has served as an MEI Trustee since May 2020. She chairs the Contracts Committee, sits on the MEI/Tribal Management Board, attends the Finance, Audit and Risk Committee meetings and is link Trustee for GDPR and cybersecurity.
Serena is a lawyer specialising in technology and innovation. Until May 2020 she was a partner in a City law firm. She is profoundly committed to the view that developments in the use of technology and artificial intelligence make understanding maths essential for full participation in society.
She has worked with universities, colleges and providers of adult education in many different settings. She strongly supports the provision of lifelong learning, in particular in maths and science where the UK's literacy rates are less competitive internationally than is good for the economy.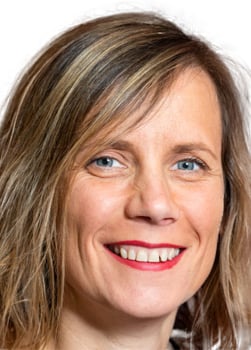 Lowri Williams
Lowri has served as an MEI Trustee since December 2019. She chairs the Board Recruitment and Development Committee and the Remuneration Committee, and is the Link Trustee for Human Resources and Development.
Lowri is the Head of Human Resources and Inclusion for the Welsh Parliament, based in Cardiff Bay, and has previously worked across the Health Service, local government and the Audit Commission. As well as being a trustee at MEI, Lowri is also the Chair of Governors at her local welsh language primary school.
At home, Lowri is the mam of two young boys, an active runner of sorts, and likes nothing more than reading a good book on an empty beach.