At MEI, we have been thinking about the role of maths education in the teaching of climate issues and have recently recorded an NCETM podcast and had an article, Can Teaching mathematics help save the planet?, published in Mathematics Teaching, the journal of the ATM. In these, we discuss some of our considerations in creating climate-based classroom resources and offer advice on how teachers could use climate as a context in the maths classroom. 
In April 2022, the DfE published their Climate and Sustainability strategy. Schools are increasingly including climate and sustainability within their development plans and are looking for ways to engage students with those issues. 
MEI and the Royal Meteorological Society have published four resources to support teachers in raising issues of climate science through maths lessons. They cover Trees for Net Zero, Trees and Carbon Capture, Extreme Weather, and Evolution of Vehicle Sales.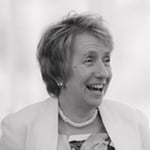 "If you want to help solve many of the big problems facing the world, including climate change, you can really help if you start with a good understanding of maths. The science and engineering needed cannot progress without it. I know this from my own experience of working on climate modelling for many years. Now as Chair of MEI I am pleased that MEI is helping to provide climate change maths problems for students to work on."

Professor Vicky Pope – Chair of Board MEI